Venue
DebConf 23 will be held at Athulya hall, Infopark and Four points by Sheraton Kochi hotel which are 300 metres apart.
Infopark - Athulya Hall
Anamudi (Athulya Hall) inside the Infopark campus will be the main hall for the DebConf. We would like to thank Gtech for their support in arranging this hall.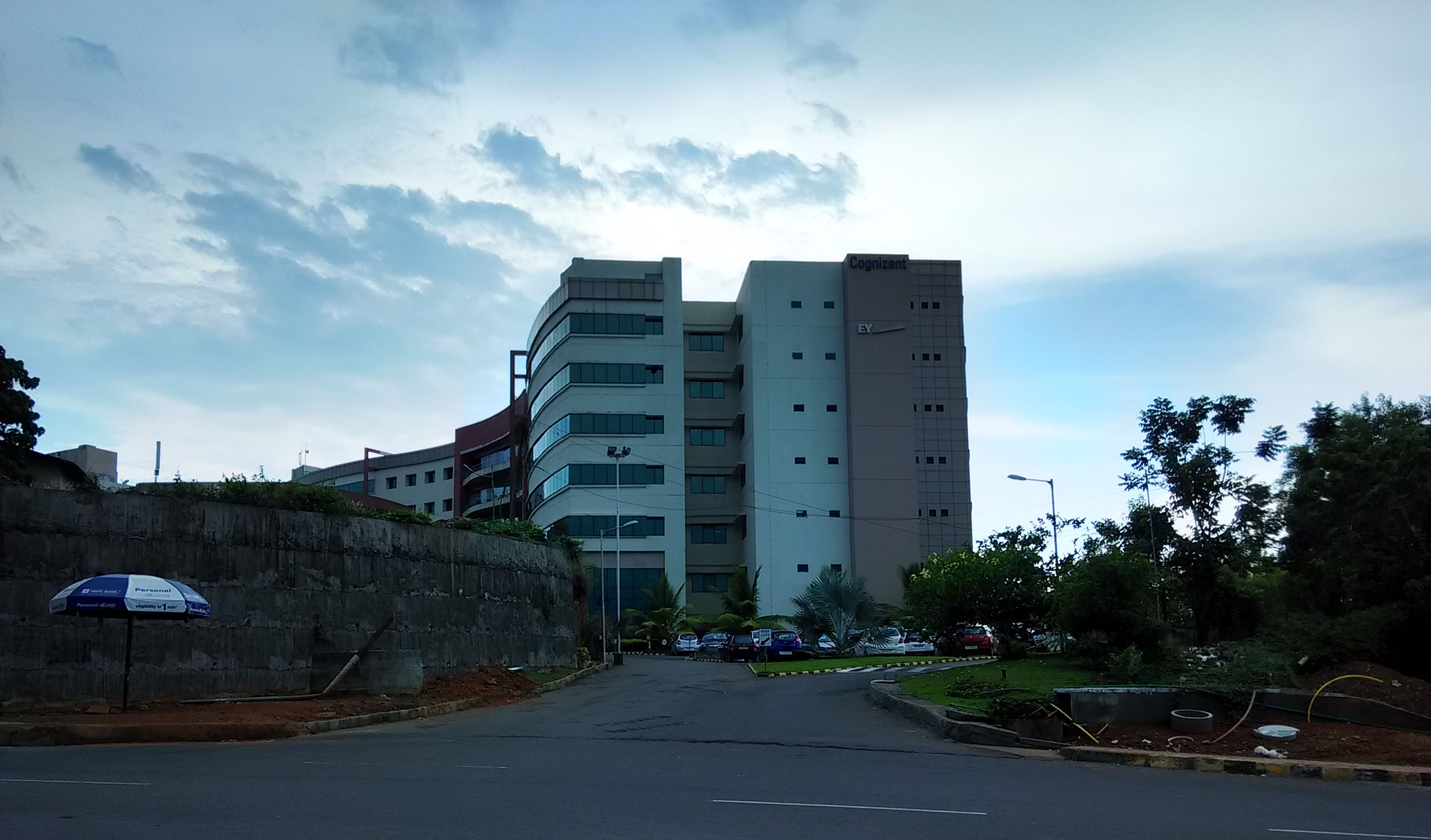 Image source
Four Points Hotel
The Four Points Hotel where we have the accommodation will also have other halls and hacklabs.
Kuthiran (Cinnamon 1)
Meesapulimala (Cinnamon 2)
Ponmudi (Sage)
Agali (Board Room)
Sairandhri (Executive Lounge)
Thusharagiri (All Spice)
Ambukuthimala (Business Center)
Ilaveezhapoonchira (Lawn)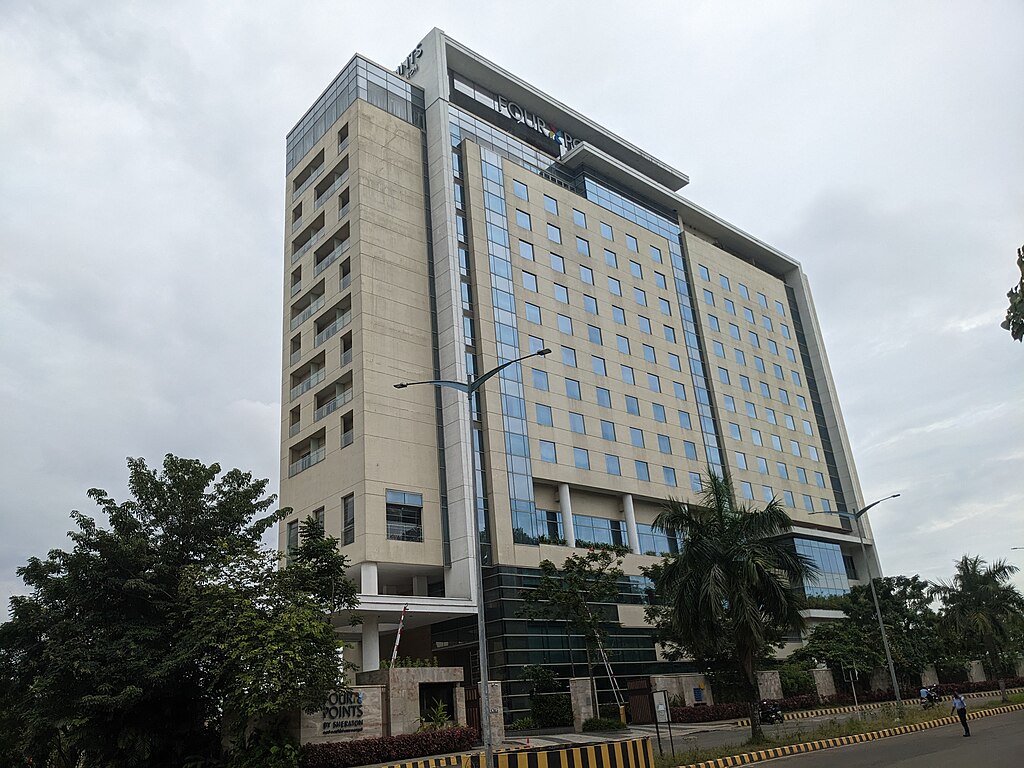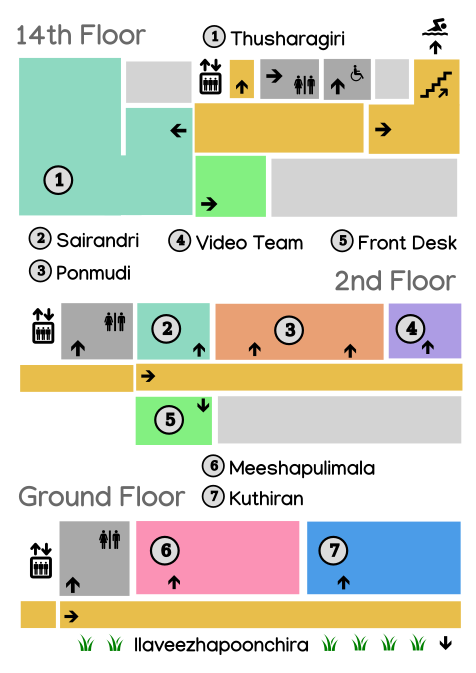 Potential spaces for BoFs
Corner room in Thusharagiri (14th floor)
Meesapulimala and Ilaveezhapoonchira (Ground floor, when food is not being served)
Room opposite to Video Team (2nd floor, only available after 6PM)
Private rooms
Lobby (Ground floor & lobby floor)
Room behind the reception area (Lobby floor)
Near food court at Anamudi (1st floor)
Address
Four points by Sheraton Kochi
Infopark Kochi Phase 1 Campus
Infopark P.O, Kakkanad
Kochi, Kerala, 682042
Amenities map (interactive version). For non-interactive map see here.
Getting to Kochi
Cochin (Nedumbassery) International Airport, Cochin (IATA: COK, ICAO: VOCI) is an international airport serving the city of Kochi, in the state of Kerala, India. Located at Nedumbassery, about 25 kilometres (16 mi) northeast of the city, Cochin International Airport is the busiest and largest airport in the state of Kerala. It is also the fourth busiest airport in India in terms of international traffic and eighth busiest overall.
Kochi airport airlines and destinations
Getting to venue
A map of Urban Transit in Kochi, India given below can provide an overview of available options.
From Cochin International Airport (COK / CIAL)
Public transport
The venue is 27km from the Kochi airport. There are no direct public transport links, all public transport options will include changeovers.
Metro / feeder bus / water metro
The nearest metro station to airport is "Aluva". Take a metro feeder bus from the airport to Aluva. This service usually runs every 30 minutes and costs 60 INR (accepts card payment). Please check timings.
Then there are several options:
Option 1: Use Kochi Metro from Aluva metro station and get off at Palarivattom metro station (the closest station for Inforpark). Kalamassery metro station comes before Palarivattom, but will cost slightly more for cabs to InfoPark. From there you can use Uber/Ola cabs (local cabs might charge more) to reach the hotel venue. Approximate cost for Ola cabs, From Palarivattom: ~230 INR (auto rikshaw) and ~250 INR (mini car) From Kalamassery: ~250 INR (auto rikshaw) and ~280 INR (mini car)
Option 2: Instead of getting off at Palarivattom, you can get off at Vytilla metro station (8 stops after Palarivattom). From there you can walk to Vytilla water metro station less than 1 minute away. There is water metro boat service from Vytilla water metro station to Kakkanad station in every 40 mins. Once reaching Kakkanad station you can take a feeder autorickshaw to venue, which only takes around 15 mins. Main advantage of option 2 is, it's all cheap and environmentally friendly.
Option 3: There is a direct feeder bus from Aluva metro station to Infopark but it only runs twice a day. Once in the morning and again in the evening.Timings. Note: During working days, Aluva to Infopark feeder bus tend to more crowded.
Other options that show public transport for navigation:
Pre-paid Taxi
Pre-paid taxi would be the easiest and best way to reach the venue. Infopark/Four Points Hotel is about 28 km from the airport. The pre-paid taxi would cost you around 1000-1200 INR (12-15 USD).
If you plan to book a pre-paid taxi, you should pre-pay and book it before exiting the arrival hall. Once you exit, you cannot enter back in.
Pre-paid taxi counter is just after the Customs check, on the right side. Give them the destination Four Points Hotel, Info Park.
Some points to remember while booking the prepaid taxi:
Payment can be done in card/cash
Taxi should be taken 5-6 minutes after the payment is done. So book the taxi only when you are ready to leave. If you are sharing with someone, wait for the last person to come before booking.
Taxi will collect you at prepaid taxi pillar A9 on the left side of the exit. You can find your taxi number on the receipt.
Uber / OLA
App-based taxi services like Uber and OLA are also considerable options. You can also book directly from the websites of Uber and OLA if you don't want to install their proprietary apps. Note: You will need a phone number that can receive SMS to book cabs.
Make My Trip / Goibibo
Make My Trip and Goibibo have options to schedule pick up or drop at the airport. Choose "Four Points by Sheraton Kochi Infopark" as destination. They offer free cancellation till 6 hours of departure.
From railway stations to Infopark
Public Transport
ERS (Ernakulam Junction railway station) and ERN (Ernakulam Town railway station) are the major railway stations in the city. The closest metro stations are Ernakulam South metro station and Town hall metro station respectively. Though ERS to south metro station is a walkable distance, ERN to Town hall metro station is not.
Aluva Railway station is the third major after the above mentioned. Nearest metro station is Aluva. Distance between both are not walkable.
Option 1: Use Kochi Metro from Ernakulam South metro station or Town hall station and get off at Palarivattom Metro station. Can get autorickshaws or cab services to reach venue.
Option 2: Get off at Vytilla metro station and walk to Vytilla water metro station. Use water metro service to reach Kakkanad station and use electric feeder auto from there to reach venue.
Cab service
As usual all online and offline taxi services are available from railway stations. If you are opting for offline local taxis, opt for prepaid ones at the counters of railway station exits.
Venue Partner
Industry Partner